Updated on

June 25, 2019 Publications

June 15, 2019 About Us

June 1, 2019 APMAA 2019 Conference
January 31, 2019
Guidelines for Conference Organizers
Asia-Pacific Management Accounting Association
2019 (15th) Annual Conference
15th Anniversary APMAA Annual Conference in Doha, Qatar
Theme: Management Accounting and Finance in the 21st Century: Challenges and Perspectives
Conference Date: 2nd (Saturday)-5th (Tuesday) November 2019
Venue: College of Business and Economics (CBE), Qatar University
http://apmaa2019.000webhostapp.com/#/chair_msg
<![if !vml]>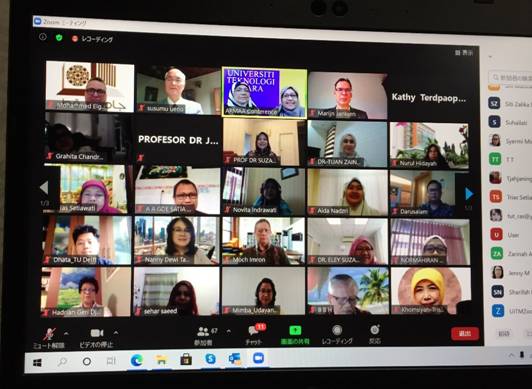 <![endif]> APMAA 2019 Call for Papers
Due to multiple gentle requests, we have decided on June 1st to extend the deadline for Contributed papers.
The new deadline is 1st August 2019.
 

Important Dates for Authors:
• Registration and manuscripts submission opens: 1st February 2019
• Deadline for manuscripts submission: 1st August 2019
• Notification about acceptance/rejection of manuscripts: 1st September 2019
. Registration dateline 15th September 2019
• Conference's program ready: 1st October 2019
 

Appreciation to the APMAA 2018 participants
The APMAA 14th annual conference was held in Tokyo between October 29th and November 1st, 2018.
This year conference attracted around 200 paid participants from more than 20 countries. Participants are from Asia-Pacific, Oceania, Middle-East, Europe and North America. Ninety-one papers were presented enthusiastically in the parallel sessions. Twelve papers were presented in the doctoral colloquium, and 4 papers in the special sessions.
I am sure that all presenters, discussants, moderators and audiences obtained in-depth insights that were beneficial for further development of the research. I hope the participants enjoyed a variety of conference's activities and events.
Looking forward to seeing you in Qatar next year again. Thank you to all.
All the best,
Susumu Ueno, Chair of APMAA Board of Directors
November 5, 2018
http://s-ueno.sakura.ne.jp/APMAA_2018_Tokyo/
http://s-ueno.sakura.ne.jp/APMAA_asia/