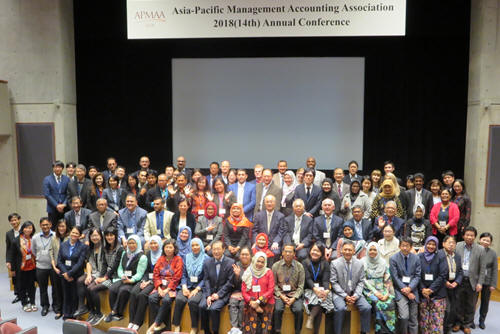 Appreciation to the APMAA 2018 participants
The APMAA 14th annual conference was held in Tokyo between October 29th and November 1st, 2018.
This year conference attracted over 130 research papers and around 200 paid participants from more than 20 countries. Participants were from Asia-Pacific, Oceania, Middle-East, Europe and North America. During the conference, 107 research papers were presented and discussed: ninety-one papers in the parallel sessions, twelve papers in the doctoral colloquium, and 4 papers in the special session.
I am sure that all presenters, discussants, moderators, panelists and audiences obtained in-depth insights that were beneficial for further development of the research. I hope you had enjoyed every minute of conference's activities and the stay in Tokyo.
I welcome any suggestions you may offer on how APMAA can continue to be a very trusted academic association for you.
Looking forward to seeing you in Qatar next year again. Thank you to all.
All the best,
Susumu Ueno, Chair of APMAA Board of Directors
November 5, 2018