Asia-Pacific Management Accounting Association
2022 (18th) Annual Conference
 
Dhurakij Pundit University, Bangkok, Thailand
http://www.dpu.ac.th/
http://www.dpu.ac.th/en/introduce-dpu.html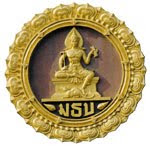 Greeting from the 2022 (18th Anniversary) Annual Conference Chair
As APMAA conference chair and co-chair in 2022, we take great pride in welcoming all of the attendees from around the world to join Asia-Pacific Management Accounting Association 2022 (18th) Annual Conference in Bangkok at Dhurakij Pundit University. The 2022 conference tentative theme is "Management accounting: Recent Themes and Directions for a Digital Future".
 
The main objective of the conference is to help steer the future directions of management accounting research. The theme is to shed light on the development of management accounting theories and methodologies. This also provides interesting insights for future directions on management accounting tools, techniques and practices for a digital revolution to reveal a real world.

We are looking forward to meeting and discussing with researchers and practitioners from different disciplines relating to management accounting as well as to sharing research acumen on management accounting for digital future. Once again, on behalf of 2022 APMAA conference chair and co-chair, we warmly welcome you to Bangkok, Thailand.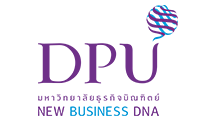 Chair of APMAA 2022 Bangkok Conference
Dr. Pattanant Petchchedchoo (pattanant.peo@dpu.ac.th)
Dhurakij Pundit University, http://www.dpu.ac.th/

Co-chair of APMAA 2022 Bangkok Conference
Dr. Siridech Kumsuprom (siridech.kum@dpu.ac.th)
Dhurakij Pundit University